Fellowship Information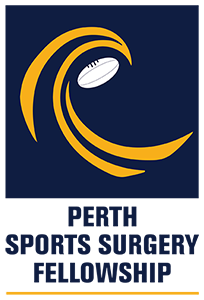 The Perth Sports Surgery Fellowship will provide an outstanding and comprehensive experience in arthroscopic knee reconstruction and sports injury management. The fellowship is accredited by ISAKOS and the AOA. Based in Perth, Western Australia, the fellowship offers a broad, high volume clinical experience of soft tissue knee surgery.
This includes
Primary and Revision ACL using multiple graft options
PCL & Multi Ligament Reconstruction
Complex Meniscal Repair & Transplant
Chondral restoration (MACI/OATS/Fixation)
Patellofemoral Stabilisation
Osteotomy and Joint Preservation
Adolescent Knee Surgery
Hamstring Surgery
For interested fellows, there is also the capacity to have sub-specialty exposure to shoulder surgery (including arthroscopic rotator cuff and stabilisation, latarjet, arthroplasty), hip arthroscopy (labral repair, FAI osteoplasty, psoas lengthening) and joint replacement. Case mix and load is tailored to the fellows' specific interests and goals. The fellow will help manage the Sports Unit and Sports Trauma Pathway at Fiona Stanley Hospital. The fellowship also involves management of elite athletes, with team coverage of a number of professional clubs including the Fremantle Dockers in the Australian Football League.
This fellowship is aimed at sub-specialty level, with candidates having skills and experience that allow for rapid development of complex surgical and clinical decision making. Clinical and surgical independence is encouraged, including the fellow's own operating lists and clinics in the public sector, and managing double operating lists in private. The fellow will have high level academic exposure through the Orthopaedic Research Foundation of WA, with a strong track record of research excellence. We have multiple ongoing research projects (including internationally recognised RCTs) allowing the fellow to present at national/international meetings and contribute to publication. There are strong relationships and ongoing collaboration with previous fellows (through a post-fellowship discussion forum) for support and regular discussion of difficult cases. There is the possibility of remaining a further 6 months in Perth if desired, by combining with the associated Arthroplasty and/or Trauma Fellowships.
Requirements/ criteria
Completion of Orthopaedic Training/FRACS equivalent in Home Country
Enthusiastic, Talented and Motivated Junior Orthopaedic Surgeon with good base knowledge of Arthroscopy
Willingness to learn complex procedures and achieve surgical independence
Interest in Sports Injury Diagnosis and Surgical Management
Meets AHPRA English proficiency requirements
Eligible for Medical Board of Australia Registration
Enthusiasm and ability to enjoy the Perth lifestyle is essential
The Fellowship provides a diverse exposure to the treatment and care of patients with complex soft tissue knee injuries. The Fellow will participate in more than 300 operative cases during the 6-month period, the majority as primary surgeon. The position is designed to provide a rich experience of both supervised and independent clinical review and surgical operating in the public health system, along with first hand learning of reconstructive surgery in the private sector.
Upon completion of the fellowship, the fellow will be expected to have developed a thorough and meticulous approach to clinical decision making along with confident independent operating skills in all elements of complex soft tissue knee surgery, along with other joint reconstruction as desired. Academic responsibilities include participation in weekly rounds and teaching for both registrars and students. There will be involvement in multiple research projects in collaboration with the Orthopaedic Research Foundation of WA and School of Surgery at the University of Western Australia, with fellows having a good track record of publication and presentations at major scientific meetings.
The fellowship is based at Fremantle Hospital, a specialist tertiary referral elective surgery centre, along with satellite sites at Fiona Stanley, Rockingham, Bethesda & St John of God Hospitals. Fellows will have the opportunity to run their own operating theatres. Clinical commitments are rostered so as to provide for an intensive and efficient professional experience. This allows for maximum development of Orthopaedic Skills along with the ability to enjoy the celebrated lifestyle of Perth and its 300 days of sunshine each year. You will experience our idyllic beaches, multiple outdoor activities and surrounding areas including Rottnest Island, the Margaret River Wine and Kimberley Regions of Western Australia.
Duration: 6 Months
Commencement: February and August
Application Deadline: 31 July, 31 December (30 months prior to desired commencement date)
Remuneration: ~AUD $160,000 (pro rata over 12 months)
Contacts
Peter D'Alessandro: peter@coastalorthopaedics.com.au
Tanya Harrington: OrthopaedicFellowshipsWA@health.wa.gov.au
To apply, or for any further information, please email us a
Cover Letter Addressing why you would like to undertake this specific fellowship,
CV
2 written references.
Shortlisted candidates will be notified and interviews will be conducted via videoconference approximately 2-2.5years prior to fellowship commencement.
2017 Fellow: Dr Bertram Rieger (Basel, Switzerland)
2018 Fellows:
Feb-July: Dr Timothy Teo (Singapore)
Aug-Jan: Dr Florian Schmid (Basel, Switzerland)
2019 Fellows:
Feb-July: Mr Stephen Dalgleish (Dundee, Scotland)
Aug-Jan: Dr Michael Finsterwald (Derendingen, Switzerland)
2020 Fellows:
Feb-July: Mr Shahbaz Malik (Birmingham, England)
Aug-Jan: Mr Randeep Aujla (Leicester, England)
2021 Fellows:
Feb-July: Mr Antony Raymond (London, England)
Aug-Jan: Dr Uriel Giwnewer (Israel)
2022 Fellows
Feb-July: Mr Ashley Simpson (London, England)
Aug-Jan: Mr Mike Grant (Liverpool, England)
2023 Fellows
Feb-July: Mr Jimmy Ng (Nottingham, England)
Aug-Jan: Mr Alistair Mayne (Northern Ireland)
2024 Fellows
Feb-July: Mr Peter Davies (Dundee, Scotland)
Aug-Jan: Dr Jo McEwan (Southhampton, England)
2025 Fellows
Feb-July: Dr Jayd Lukenchuk (Calgary, Canada)
Aug-Jan: Mr Johnny Mathews (Bristol, England)
2026 Fellows
Feb-July: Mr Srin Ranjit (London, England)
Aug-Jan: TBC
August 2026-February 2027 Applications are now OPEN and accepting applications
---