Bronwyn Gossage
Personal Assistant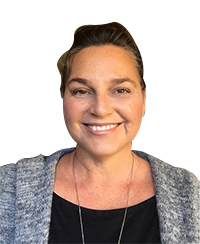 Bronwyn brings 15 years of administrative experience to Coastal Orthopaedics, including a significant role in the public health system where she helped manage a large Orthopaedic team. She is also a senior French interpreter in Perth's hospital and judicial systems.

Bronwyn has a genuine care for people, and is focused on playing her part in ensuring the absolute wellbeing of our patients. Her priority is to use her skills to help facilitate a positive patient experience at Coastal Orthopaedics that is as smooth and stress free as possible.

Bronwyn and her husband Tim are proud of their three wonderful children: son Jack a plumber; eldest daughter Abby who has a passion for literature and history and their youngest Elsie who loves her sport. The winter months will see the family enjoying an outdoor fire in the evening and in summer they can be found having a swim or a walk at the beach.