International Experience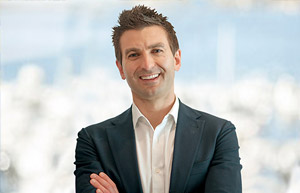 Peter spent more than two years undertaking international sub-specialty training before returning to Western Australia. He was the first surgeon from Perth to be selected for the prestigious Knee Fellowship at Chelsea and Westminster Hospital and Fortius Clinic in London under the tutelage of internationally renowned knee surgeon Andy Williams. He remained in London working alongside highly regarded surgeon Andrew Wallace, developing further skills in the management of complex shoulder problems, particularly in athletes.
A significant portion of patients treated during his time in England were elite sports-people. However the nature of these practices involved complex referrals from not only other doctors but other surgeons. This provided a broad experience treating large numbers of patients of all ages and levels of function, with an ultimate focus of achieving individual goals and restoring quality of life.
Peter's family then moved to North America where Peter spent 12 months working at the University of British Columbia in Vancouver, focusing on Hip Arthroscopy and Joint Reconstruction. This extensive training has allowed Peter to return to Perth as one of the few fellowship trained Hip Arthroscopy Surgeons in Western Australia.
During his time abroad Peter took the opportunity to undertake multiple surgical training courses and visit a number of renowned surgeons across Europe and the USA to further develop his skills. This experience has assisted him in providing his patients with the most cutting edge surgical techniques available worldwide.
International Fellowships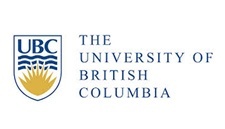 UBC Hip Arthroscopy & Joint Reconstruction Fellowship
University of British Columbia Hospital; Vancouver, Canada
Drs Jordan Leith, Michael Gilbart, William Regan, Patrick Chin, Simon Horlick
Hip Arthroscopy: Primary and Revision
Shoulder Joint Replacement
Arthroscopic Reconstructive Surgery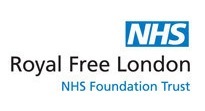 Calvert Shoulder & Trauma Fellowship
Royal Free London; Hospital of St John & St Elizabeth; London, United Kingdom
Mr Andrew Wallace and Mr Philip Ahrens
Arthroscopic Shoulder Surgery
Shoulder Joint Replacement
Complex Upper Limb and General Trauma
Management of Elite Athletes


Chelsea Complex Knee Fellowship
Chelsea and Westminster Hospital; Fortius Clinic, London, United Kingdom
Mr Andy Williams & Mr Jonathon Lavelle
Complex Arthroscopic Knee Reconstruction
Knee Joint Replacement
Multi-ligament Surgery, Osteotomy
Tertiary referral of Complex Knee Trauma
Management of Elite Athletes
International Training Courses
2018
Knee Cartilage & Meniscus Expert Consensus Symposium
Munich, Germany

Australian Knee Society
Noosa, Qld, Australia

Australian Orthopaedic Association (WA) ASM
Dunsborough, Western Australia

Hip Preservation Society Annual Scientific Meeting
Melbourne, Australia

2017
Australian Orthopaedic Association Young Leaders' Forum
Sydney, NSW, Australia

Multi-Ligament Knee Reconstruction Cadaveric Course
Royal Australasian College of Surgeons, Melbourne, Victoria

Australian Orthopaedic Association (WA) ASM
Fremantle, Western Australia

Combined Orthopaedic Knee Societies Conference
Noosa, Queensland

International Society of Arthroscopy, Knee Surgery, Orthopaedic Sports Medicine
Shanghai, China

2016
Complex Shoulder Replacement Cadaveric Course
Macquarie University, Sydney, Australia

Sports Arthroscopy & Shoulder Replacement Cadaveric Course
Arthrex Lab, Naples, Florida, USA

Lima Anatomical and Reverse Shoulder Replacement
University of St Louis, Missouri, USA

Vail Hip Arthroscopy Symposium and Cadaveric Course
Steadman Phillipon Research Institute, Vail, Colorado; USA

2015
AO Trauma Masters Current Concepts Cadaveric Course
Pointe Squaw, Phoenix, Arizona; USA

Therapeutic Hip Arthroscopy Cadaveric Course
Villar School of Hip Arthroscopy, York, UK

Ligament Balancing Knee Arthroplasty Cadaveric Course
Ecole de Chirurgie, Paris, France

Reverse Shoulder Joint Replacement Masters Course
Gelenkchirurgie Orthopadie, Hannover, Germany
Surgical Visitations
Knee Surgery
Dr Steve McDonald; Knee Joint Replacement; London, Ontario, Canada
Mr Jonathon Webb; Patellofemoral Joint Replacement;London, UK
Dr Cornelius van Loon; Ligament Reconstruction; Arnhem, The Netherlands
Dr Bas Masri; Knee Joint Replacement; Vancouver, Canada
Shoulder Surgery
A/Prof Peter Poon; Complex Reverse Shoulder Replacement; Auckland, New Zealand
Dr Kurt Bormann; Complex Shoulder Joint Replacement; St Louis, Missouri, USA
Dr Anders Ekelund; Reverse Shoulder Joint Replacement; Stockholm, Sweden
Dr Henk van der Hoeven; Complex Arthroscopy; Naarden, The Netherlands
Mr Andrew Sankey; Revision Shoulder Joint Replacement; London, UK
Dr Patrick Smith; Arthroscopic Shoulder Reconstruction; Columbia, Missouri, USA
Drs Bob Litchfield/Darren Drosdowech; Shoulder Joint Replacement; Ontario, Canada
Dr Duncan MacKinlay; Shoulder Joint Replacement; Sarnia, Ontario, Canada
Hip Arthroscopy
Dr Shane Ngo; Labral/Capsule Repair; Rush University Medical Center, Chicago, USA
Dr Pieter Druyts; Labral Repair/FAI; Tilburg, The Netherlands
Mr A li Bajwa/Mr Richard Villar; FAI/Chondral Salvage; Cambridge, UK
Dr Enrico de Visser; Labral Repair/FAI; Arnhem, The Netherlands