Research
Having presented extensively and published a number of papers in peer-reviewed journals, Peter possesses a strong belief in evidence-based practice. He is committed to ongoing research and teaching through his collaboration with the international Surgical Outcomes System and his position as Clinical Senior Lecturer in the School of Surgery at the University of Western Australia.
ORTHOPAEDIC RESEARCH FOUNDATION OF WESTERN AUSTRALIA
Peter is a founding director of the Orthopaedic Research Foundation of Western Australia. World class prospective trials with thorough outcome and data collection allows the foundation to pursue its vision of being at the forefront of Orthopaedic knowledge development in Australia. This maximises research and innovation opportunities for local surgeons leading to improved understanding and most importantly better patient results. The foundation has also created an opportunity for international surgeons to undertake fellowships gaining experience of advanced Arthroscopic Reconstruction and Sports Surgery in Perth.
All Peter's patients will be informed of available research projects that they may participate in. Current research projects underway (in conjunction with the University of Western Australia) include:
HIP: A prospective study investigating patient outcome following conservative therapy and/or hip arthroscopic surgery for symptomatic non-arthritic hip pain.
KNEE: A prospective study investigating patient outcome following surgical reconstruction for multi-ligament knee injuries.
SURGICAL OUTCOMES SYSTEM
Peter believes there are significant benefits in international collaboration, and is part of a group of 3000 surgeons worldwide who form part of the 'Surgical Outcomes System' (SOS). This cutting-edge resource aims to provide accurate assessment of outcomes and responses to surgery, and assists in the development of superior surgical techniques. Peter asks each of his patients to voluntarily participate in this ongoing de-identified study. Participation involves taking a few minutes at most to complete an online questionnaire at certain time periods after treatment. This will provide a unique opportunity to track progress and compare outcomes to thousands of patients around the world, which will ideally benefit not only each patient but also the wider community.
UNIVERSITY ROLES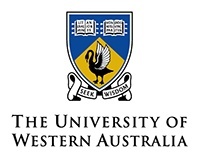 Faculty of Medicine and Dentistry
Clinical Senior Lecturer, School of Surgery
Interview Panelist; for Prospective Students
Mentor; Personal and Professional Development Unit
Examiner; 4th Year Medical Students
Tutor; Orthopaedic and Musculoskeletal Medicine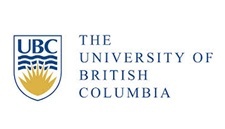 Department of Orthopaedics
Faculty Member; Division of Arthroscopy, Reconstructive Surgery & Joint Preservation
Examiner; Orthopaedic Resident Training Program
PUBLICATIONS
D'Alessandro P, Wallace A (in press 2016);
Glenohumeral arthritis in athletes; Complex Shoulder Surgery; Book Chapter, In Press; Edited by Prof. Lennard Funk
Hill T, D'Alessandro P, Murray K, Yates P (2015).
Prognostic factors following pathological fractures. ANZ Jour. of Surgery. 85: 159-163
D'Alessandro P, Wake G, Annear P (2013).
Hamstring pain and muscle strains after ACL reconstruction. A prospective randomized trial comparing graft harvest techniques. Journal of Knee Surgery. 26: 139-144.
D'Alessandro P, Carey-Smith R, Wood D (2011).
Large resection and reconstruction of primary parietal thoracic sarcoma: A multidisciplinary approach on 11 patients at minimum 2 years follow up. Orthopaedics and Traumatology; Surgery and Research. 97: 73-78.
D'Alessandro P, Carey-Smith R, Wood D (2011).
Résection large suivie de reconstruction des sarcomes primitifs de la paroi thoracique : une prise en charge multidisciplinaire de 11 patients avec un suivi minimum de deux ans. Revue de Chirurgie Orthopédique et Traumatologique. 97(1): Feb: 77-78.
D'Alessandro P, Wood D, Prosser G, Carey-Smith R, Nivbrant B, Lloyd D (2010).
Early results of the 2/3 Knee Arthroplasty. Journal of Bone and Joint Surgery (Br). 92-B (Supp_1): 192
Stevenson M, D'Alessandro P, Bourke J, Legge M (2003).
A cohort study of drink driving motor vehicle crashes and alcohol related diseases. Australia and New Zealand Journal of Public Health. 27(3): 328-332
REVIEWER
Journal of Sports Science (Impact Factor: 2.095)
PRESENTATIONS
British Columbia Orthopaedic Association 2016; Vancouver, Canada
A Novel Scoring System to Guide Management after Pathological Fractures
Asia Pacific Knee Surgery & Sports Medicine Society 2016; Hong Kong, China
Outcome of Latarjet Procedure using a congruent arc technique assessed with CT
University of British Columbia Orthopaedic Review 2016; Vancouver, Canada
Meniscus Tears, Ligament Injuries, Arthritis & the 'New' Ligament
Chelsea & Westminster Research Symposium 2014; London, UK
Prognosis after Pathological Fractures
Australian Orthopaedic Association 2011; Dunsborough, Australia
Bicompartmental vs Total Knee Arthroplasty at 2 Years
Australian Orthopaedic Association 2010; Perth, Australia
The Bicompartmental Knee Arthroplasty: 2 Year Results
Australian Orthopaedic Association ASM 2008; Hobart, Australia
Early Results of the Bicompartmental Knee Arthroplasty
Australian Sarcoma Group ASM 2008; Melbourne, Australia
Primary Chest Wall Tumour Resection and Reconstruction-
Australian Orthopaedic Association ASM 2005; Perth, Australia
Hamstring pain and muscle strains following ACL reconstruction: A prospective, randomised study comparing graft harvest technique
POSTERS
International Society of Arthroscopy, Knee Surgery and Orthopaedic Sports Medicine (ISAKOS) 2015; Lyon, France
Hamstring pain and muscle strains after ACL Reconstruction at 2 years
Australian Orthopaedic Association ASM 2010; Adelaide, Australia
Bicompartmental Knee Replacement, 2-Year Results
European Federation of National Associations of Orthopaedics Traumatology (EFFORT) 2008; Nice, France
Primary Chest Wall Tumour Resection and Reconstruction at 5 years
International Cartilage Research Symposium (ICRS) 2006; San Diego, USA
Matrix-Induced Autologous Chondrocyte Implantation (MACI) for the treatment of Osteochondritis Dessicans (OCD) lesions of the knee